Workshop on Technology Transfer Policies & Practices at NIH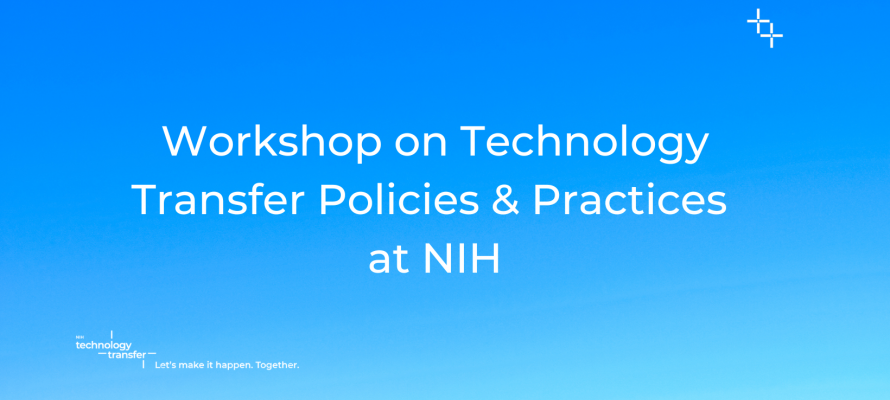 NIH will host a free virtual workshop titled Transforming Discoveries into Products: Maximizing NIH's Levers to Catalyze Technology Transfer. This workshop will discuss the policies and practices that shape biomedical innovation and promote access to NIH-funded discoveries. It will also cover how NIH approaches the patenting and licensing of biomedical inventions as well as the agency's role in the broader biomedical research enterprise in promoting the application of knowledge to enhance human health.
This workshop will take place virtually from 9 am to 5:30 pm ET on July 31, 2023. Welcome and Keynote speakers include Lyric Jorgenson, PhD, Acting Associate Director for Science Policy of NIH, Tara Schwetz, PhD, Acting Principal Deputy Director of NIH, and Maria Freire, PhD, Principal, The Freire Group. Further information and a link to the webcast can be found on the OSP webpage for the workshop.