Webinar Featuring Available Sars-CoV-2 Detection Method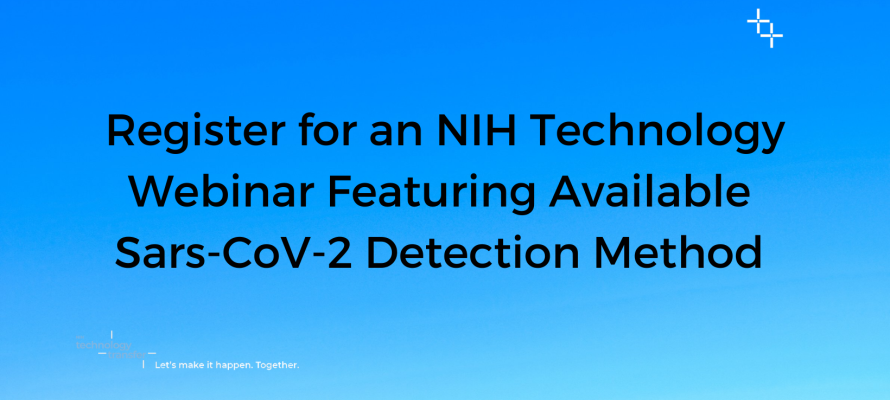 Register today for an NIH webinar discussing an opportunity to license or collaborate on a new method of RNA extraction that increases sensitivity and improves safety. Inventors at the National Eye Institute (NEI) have developed a novel improved sample preparation method that eliminates the need for an RNA extraction step from the currently used method of detecting SARS-CoV-2. The webinar will feature Dr. Robert Hufnagel, Chief of NEI's Medical Genetics and Ophthalmic Genomics unit who will discuss how this method eliminates the necessity for RNA extraction, improves detection sensitivity, and shortens the overall diagnostic workflow time.
This webinar is free to attend and will take place at 11am EST on Wednesday, January 26, 2022. This is a virtual event, however, registration is required. You can register and find more information on this technology here.