Two NIH Duos Receive 2021 Golden Goose Award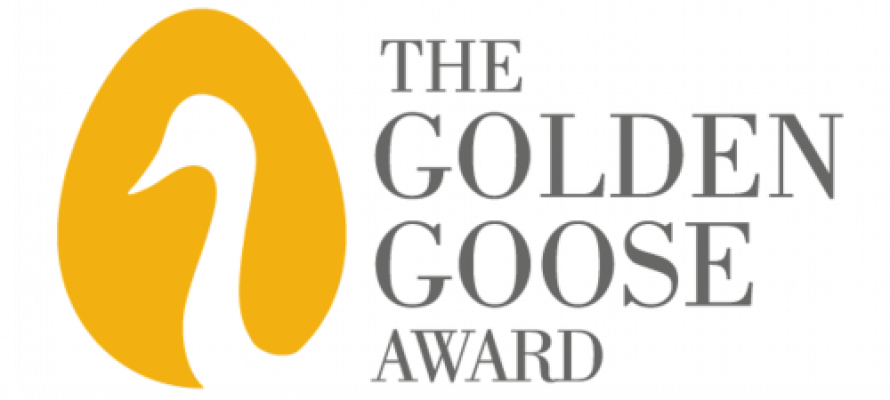 The importance of seemingly obscure medical research is often hard for the general public to understand when they are looking into where federal funding goes. In the 70s and 80s, this led to federally funded scientific research often being singled out and awarded Senator Proxmire's "Golden Fleece Award" for what he considered to be wasteful spending. Out of this grew the Golden Goose Awards, envisioned about 20 years ago and first awarded in 2012. These awards go to groups of researchers whose research led to major breakthroughs in biomedical research medical treatments, and computing and communications technologies. This year's awardees include a few different groups from NIH whose previous research allowed them to help deliver a COVID-19 vaccine in record time.
Barney Graham and Kizzmekia Corbett, mentor and mentee since Corbett was a high-school intern, have been studying coronaviruses at NIAID's Vaccine Research Center for many years. Graham and his team discovered how to determine the structure of a protein on the respiratory syncytial virus (RSV) that is similar to the spike protein in the coronavirus. Graham and Corbett partnered with Jason McLellan and his team to determine the structure of the SARS-CoV-2 spike protein. All of this research happened before the pandemic, which allowed them to use their research findings to develop a stabilized version of the spike protein, which is the backbone of the COVID-19 vaccine.
Emmie de Wit and Vincent Munster, a married couple who also work at NIAID, performed research that was vital to understanding if this vaccine would work in humans. de Wit has been studying viral outbreaks since the 2000s, and Munster has been studying how these viruses move from animals to humans. Their work complements each other, but they have separate labs. They study animals to learn about a virus and how to create tests to figure out if a vaccine candidate or treatment can work in humans. The pair's previous experience developing animal models for other viruses and the procedures that they already were comfortable using gave them the ability to jump into developing new ways to understand the virus and test vaccines and antiviral treatments.
Due to the work of Corbett, Graham, de Wit, and Munster, two vaccines have been approved in the US now. As a recognition of their hard work and to highlight how you never know what work will provide a lifechanging breakthrough, these researchers have been awarded the 2021 Golden Goose Award. 
Check out the video A Spike in Momentum to learn more. 
Search for technologies available to license from these scientists here.