Two NIAID Inventors Awarded Federal Employee of the Year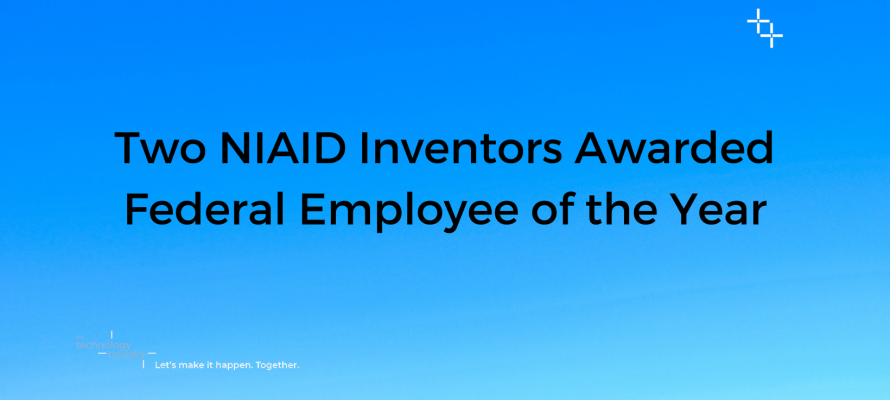 Dr. Barney S. Graham and Dr. Kizzmekia Corbett have been awarded the Federal Employee of the Year Award for "conducting groundbreaking research that led to the development of highly effective vaccines in record time that are protecting hundreds of millions of people from contracting the deadly coronavirus that swept across the globe in 2020 and 2021." This award is a "Sammie" or a Samuel J. Heyman Service to America Medal that highlights excellence in the federal workforce.
Dr. Graham is the Deputy Director of NIAID's Vaccine Research Center (VRC) and Chief of the Viral Pathogensis Laboratory and Translational Science Core. His major areas of research include vaccine and monoclonal antibody development for COVID-19, RSV, influenza, EV-D68, Nipah, Zika, HIV, Ebola, and other viral emerging pathogens. Dr. Corbet is a viral immunologist and research fellow at the VRC. Her research focuses on developing novel coronavirus vaccines.
Their work has led to many inventions that are available for licensing or collaboration including:
There are many other technologies that they have worked on which are available for licensing or collaboration, which can be viewed here.