Successful Year for NIH Tech Transfer – FY2021 Annual Report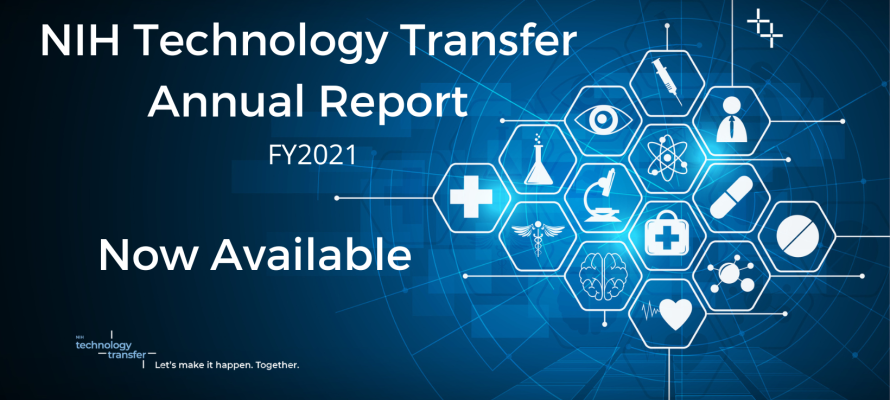 The NIH Technology Transfer Community was very busy in Fiscal Year (FY) 2021! The Annual Report details the updates from the Institutes and Centers (IC) and the year's inventions and agreements.
The report details many COVID-19 related technology transfer successes, including the Comirnaty® vaccine. It also celebrates the many awards won at both the NIH and national level by individual investigators and entire ICs. Please take a moment to read through the NIH Tech Transfer Annual Report and appreciate all that was achieved this past year!