Opportunity to License or Collaborate on a Novel Approach to a Non-Hormonal Male Contraceptive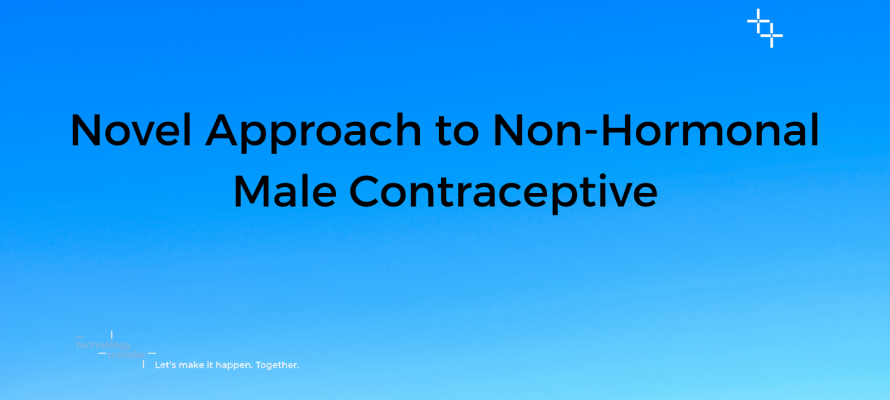 There is a significant, unmet medical need for male contraceptive options. Inventors at the National Institute of Child Health and Human Development (NICHD) are seeking collaborators for a potential non-hormonal male contraceptive that could fill this need.
This contraceptive works by using cyclic peptides to prevent the process of generating sperm within the male reproductive organs. Specifically, this technology describes the development of a class of cyclic peptides inhibiting phosphorylation of gonadotropin-regulated testicular helicase (GRTH/DDX25). These peptides have not exhibited toxicity in vitro. This technology demonstrates effective delivery into Cos-1 mammalian and germ cells and dose-dependent inhibition of GRTH phosphorylation. The peptides inhibit GRTH phosphorylation by interfering with the kinase efficacy at the GRTH/PKA binding interface.
There are many competitive advantages for this invention:
Currently, most research is focused on hormonal male contraceptives; however, this is a non-hormonal option.

It does not reduce sex drive or physical enjoyment.

There are very limited male contraceptive options currently (condoms, vasectomy, and withdrawal).

This is a novel approach.
The commercial applications for this technology include the potential to be a contraceptive for human males, domestic animals, and livestock animals.
The NICHD is seeking licensees or collaborators for this technology. If you are interested in reading more about this opportunity or reaching out to the licensing manager, please view the abstract here.