Opportunity to License a Mantle Cell Lymphoma Prognostic Tool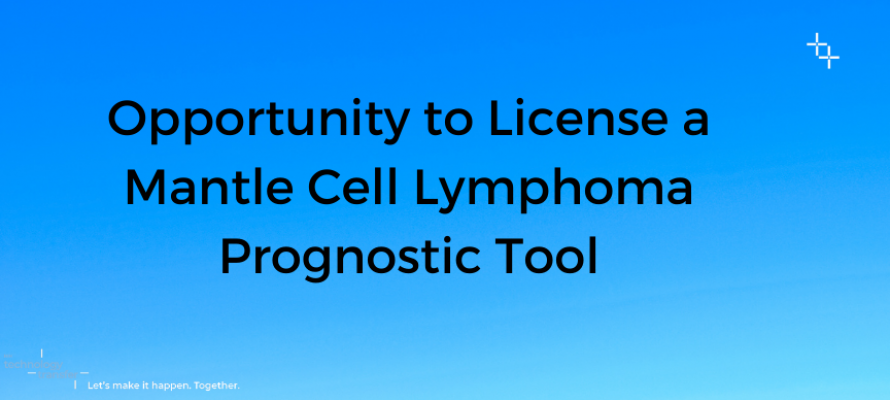 Louis Staudt, M.D., Ph.D. was recently awarded the Career Achievement Award, which recognizes ten or more years in HHS and dedication and loyalty to the Department. Dr. Staudt is the Chief of the Lymphoid Malignancies Branch at NCI. Dr. Staudt pioneered the use of gene expression profiling to discover molecularly and clinically distinct cancer subtypes and to predict response to therapy.  Dr. Staudt has many technologies available for licensing or collaboration.
One such technology is a mantle cell lymphoma (MCL) prognostic tool. MCL is a group of aggressive B-cell lymphomas that display heterogeneous outcomes after treatment.  Dr. Staudt and his co-inventors have discovered a novel method of predicting an MCL patient's overall survival prognosis by measuring the gene expression profile of a specific subset of biomarkers from a biopsy and using a set of statistical algorithms to analyze the results and produce a "survival score". This score allows a physician to choose the best course of treatment.
If you are interested in licensing or collaborating on this technology, you can find more information from the abstract. If you are interested in learning about other technologies that Dr. Staudt has worked on, please view the list here.