Opportunity for Lassa Virus Therapeutic and Diagnostic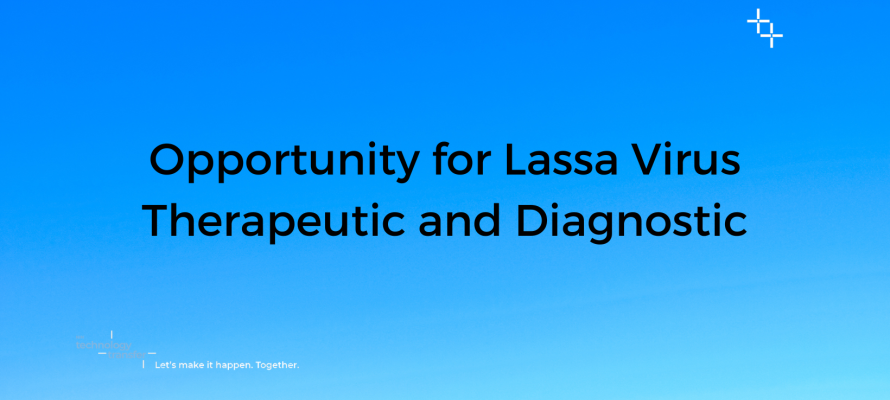 Inventors at the National Cancer Institute (NCI) and The National Institute of Allergy and Infectious Diseases (NIAID) have developed and isolated six nanobodies to be used in therapeutics against and diagnostics of the Lassa virus (LASV).
LASV is highly prevalent in West Africa and has high morbidity and mortality rates. Thus far, developing prophylactics and treatments for LASV has been difficult due to challenges in inducing neutralizing antibodies and producing their target, the LASV glycoprotein trimer (GPC). The nanobodies that NCI and NIAID have developed neutralized LASV Josiah pseduotyped virus when prepared in a bivalent lgG2a format as human IgG Fc-fusion.
LASV is a severe public health threat as infections are expanding outside the traditional endemic areas and there are currently no Lassa Hemorrhagic Fever (LHF)-specific vaccines or therapies. NCI is seeking parties interested in collaborative research and/or licensing to further develop these nanobodies that can be used and developed into therapeutics that neutralize Lassa virus.
There are many competitive advantages of this technology, including:
No LSV-specific vaccines or treatments currently on the market

First stabilized, soluble LASV glycoprotein trimer

Nanobodies with high affinity for the LASV GPC trimer

Nanobodies compete with four different groups of human neutralizing antibodies

Nanobodies neutralize LASV when prepared in a human IgG Fc-fusion
If you are interested in collaborating or licensing this technology, you can find more information here.