NIH Inventors Profiled in NIH Record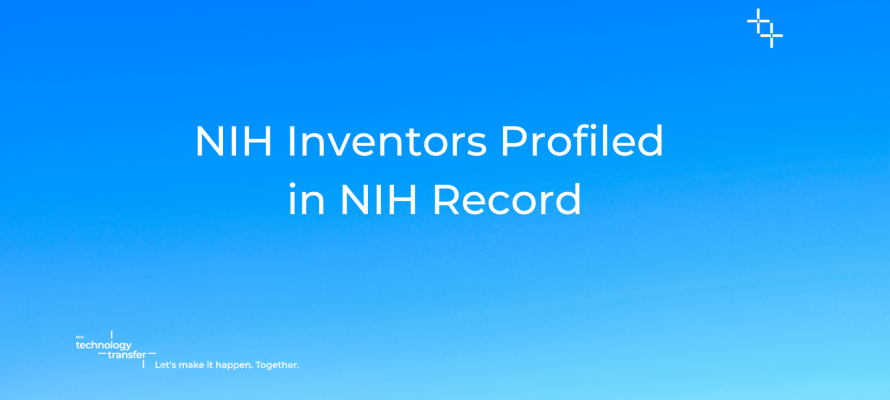 NIH has 1,200 scientists in the Intramural Research Program who research and develop new drugs, vaccines, methods, and other products to better public health. These scientists become inventors when their research results in a licensable material or product. The NIH Record chatted with two of them from the Eunice Kennedy Shriver National Institute of Child Health and Human Development (NICHD) who have invented new contraceptives.
Dr. Diana Blithe and her team have developed a new contraceptive for men named NES/T. It is a transdermal gel that users apply daily to their back and shoulders to suppress sperm production. Blithe decided to combine Nestorone®, which is a progestin made by the Population Council, with replacement testosterone gel as pill forms of testosterone have been found to not absorb well. NES/T is in phase 2B of clinical trials to evaluate NES/T's ability to prevent pregnancy.
Dr. Min Lee is another inventor from NICHD's Contraceptive Development Program that was profiled. His focus has been on researching levonorgestrel butanoate (LB), an injectable prodrug. Currently, the only injectable birth control for women is Depo-Provera®. Lee's research would provide an alternative option, which is greatly needed as Depo-Provera can cause weight gain, bone mineral loss, mood swings, and has been found to be less effective in obese women. Lee's research has found that LB is most effective as a subcutaneous shot, meaning that women could self-administer the drug once every three to five months. This safer, longer-lasting, self-administrable contraceptive is available for licensing, you can view the abstract for more information and licensing contact information and also watch this webinar featuring Dr. Blithe and Dr. Lee discuss the technology.
You can read the full profile in the NIH Record's Meeting Our Makers series. If you are interested in licensing or collaborating on other technologies from NICHD or these inventors, please view these available NICHD opportunities.