New Biomedical Method for Potential HIV Prevention Available for Licensing or Collaboration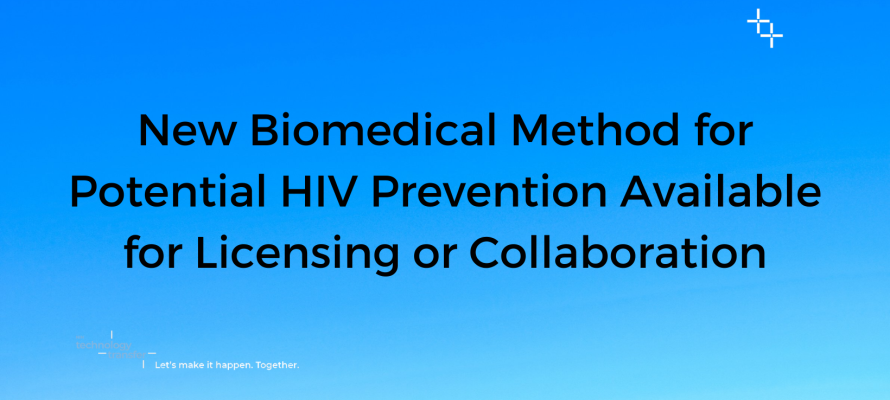 The CDC is searching for a licensee or collaborator for a new method to prevent HIV infection that has lower drug costs and lowers exposure to possible drug side effects.  The current leading product to prevent HIV infection is daily pre-exposure prophylaxis (PrEP). However, many people find it difficult to take a daily pill, so the CDC inventors have developed a method that involves administering a clinical drug regimen only one or two doses prior to the anticipated HIV exposure.
This method works by co-administering emtricitabine (FTC), tenofovir or a tenofovir prodrug such as TAF or TDF, the integrase inhibitor elvitegravir (EVG), and the pharmaco-enhancer cobicistat (COBI). This would be the first three or four-drug combination to have regulatory approvals to protect against HIV with only one or two-dose administrations.
The competitive advantages of this technology are potential protection from HIV infection with lower drug costs and exposure to possible drug side-effects compared to daily PrEP treatment regimens. It also includes possible increased desirability by end-users and medication adherence when administered before an anticipated exposure to prevent HIV infection.
Currently, the studies have shown that the process can protect non-human primates from infection by a simian immunodeficiency retrovirus. Further research will be needed to determine if this new biomedical method for potential HIV prevention is safe and effective in humans. The CDC is searching for potential licensees or collaborators for this technology. If you are interested, please view the abstract here.