Licensing Opportunity for Potential Colon Cancer and Leukemia Therapeutic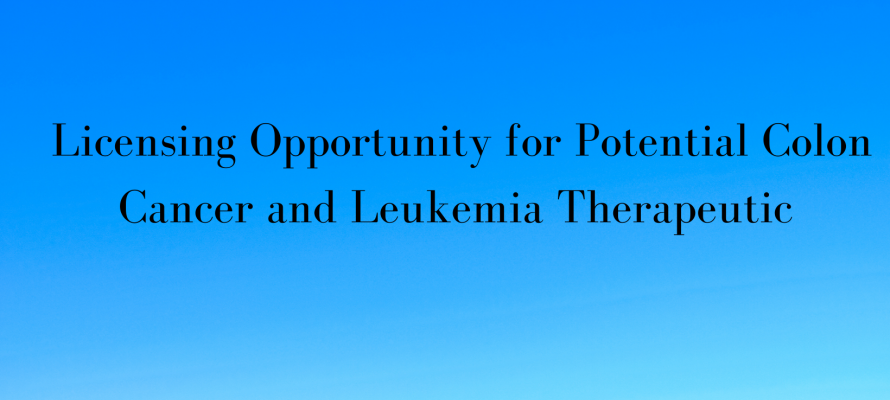 The National Cancer Institute's (NCI) Drug Synthesis and Chemistry Branch created a potential therapeutic for various types of cancers including colon cancer and leukemia by synthesizing a fluorinated cytidine. They showed that incorporating a fluorine atom into the chemical structure of cytidine derivatives is effective in producing changes in target potency, selectivity, and overall toxicity. When used in colon cancer mouse models, this fluorinated cytidine produced complete regression of the tumors in all the mice with a response that proved durable beyond post-implant day 150. Complete tumor regression was also observed in a leukemia xenograft.
The competitive advantages of this technology are:
Oral bioavailability
Incorporating fluorine increases lipophilicity, through steric and electronic effects, can block metabolism and increase potency
Increased selectivity and decreased toxicity compared to other aza-cytidines.
NCI is hosting a webinar on this opportunity where you can speak with the inventor Joel Morris, Ph.D., the Chief of the Drug Synthesis and Chemistry Branch at NCI. This webinar presents the opportunity to interact with the inventor, as questions, assess the prospect of licensing this technology, and learn more about partnering with the NCI. It is a great opportunity for business and drug development professionals, biotech, pharma, and academia researchers, inventors, and entrepreneurs. To register for this event, please click here. For further information on this licensing opportunity, please click here.