Join NIH for Rare Disease Day 2023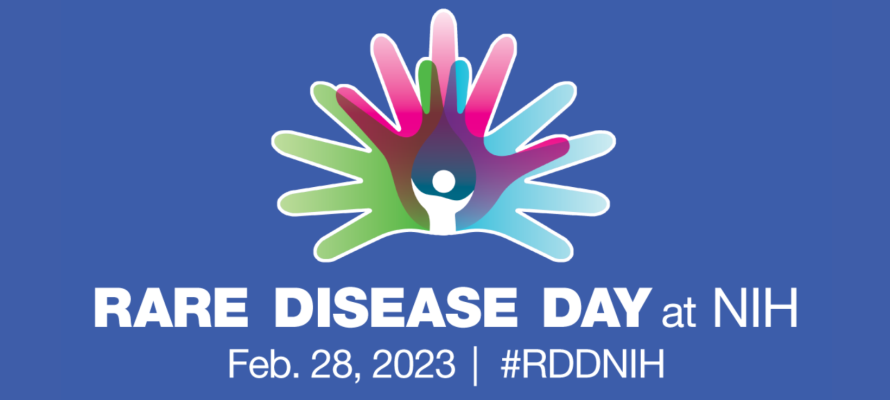 Join the National Center for Advancing Translational Sciences (NCATS) and the NIH Clinical Center for Rare Disease Day at NIH on February 28, 2023. Rare Disease Day takes place worldwide to raise awareness among the public about rare diseases and their impact. NCATS and the Clinical Center have been hosting a yearly event for Rare Disease Day since 2011 to raise awareness about rare diseases, the people they affect, and NIH collaborations that address scientific challenges and advance research for new treatments. This year's event focuses on personal and scientific stories from rare disease patients, researchers, and advocates.
This hybrid event will feature sessions on:
NIH resources for rare disease patients.

Meeting the needs of adolescent and young adult rare disease patients.

Genetics, gene-targeted therapies, and diversity, equity, inclusion, and accessibility.

Rare diseases therapeutics and the role of advocacy and industry collaborations.
This event will be from 9 a.m. – 5 p.m. EST. The in-person portion will be held on the NIH Main Campus in the Natcher Conference Center. You can learn more and register on the NCATS Rare Disease Day webpage.