Join NIH for Rare Disease Day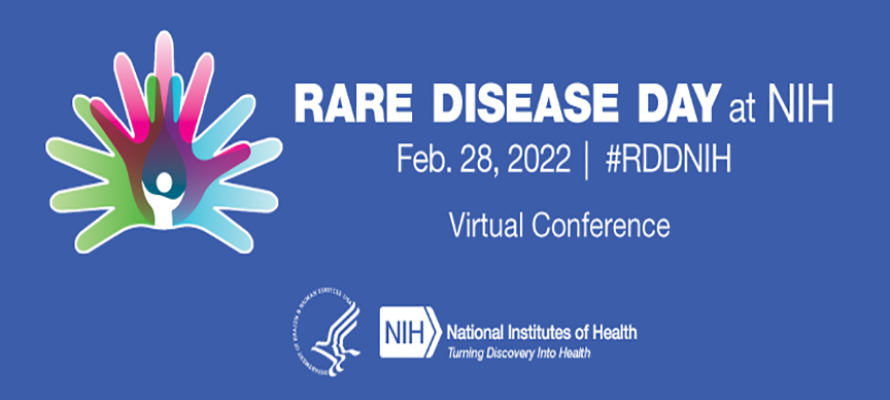 Rare Disease Day is taking place on February 28th! While it is a worldwide event, each year the National Center for Advancing Translational Sciences (NCATS) and the NIH Clinical Center sponsor the day at NIH. The purpose of Rare Disease Day is to raise awareness about rare diseases, the people they affect, and how NIH addresses scientific challenges and advances research for new treatments.
Rare Disease Day at NIH will be a virtual event from 10am to 6pm EST. You can attend virtual panel discussions, hear rare disease stories, and view virtual exhibitors and scientific posters. An exciting new addition this year is the event app which offers enhanced engagement features and makes connecting with others easy.
You can view the agenda here and register for the day here.
There are 7,000 rare diseases that affect around 30 million people in the US. However, only about five percent of rare diseases have a treatment approved by the FDA. If you are interested in increasing that number, a few technologies available for licensing from NIH include:
If you would like to search for more licensing opportunities at NIH related to rare diseases, you can view the list here.