Join NCATS' Lili Portilla at the Maryland Life Sciences Bio Innovation Conference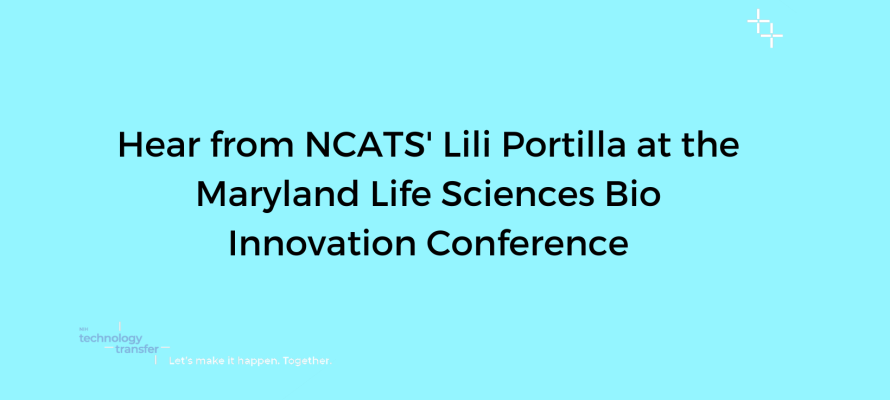 The Maryland Life Sciences Bio Innovation Conference is a great opportunity for global brands, venture capitalists, and promising startups to connect with top life sciences professionals in Maryland and the surrounding area. This year's conference covers a variety of topics including biomanufacturing, cell and gene therapy, vaccines, immunotherapy, and the business of bio. There is a slate of impressive speakers including a keynote from NIH's Acting Principal Deputy Director, Dr. Tara Schwetz and a panel that includes the National Center for Advancing Translational Sciences' (NCATS) Director of Office of Strategic Alliances, Lili Portilla.
Portilla's portion of the session will focus on accessing and maximizing NIH non-dilutive funding opportunities such as Small Business Innovation Research (SBIR) and intramural collaborations. She is the program director for NCATS SBIR and Small Business Technology Transfer Research (STTR) grant and contract programs as well as NCATS' partnership, strategic alliance, and technology transfer functions. She is an excellent asset to hear from if you are interested in partnering with the NIH.
This event is taking place October 3-4th, 2022 at the Bethesda Country Club, as well as online. If you are interested in registering or finding out more information, you can do so here.