Celebrate World Intellectual Property Day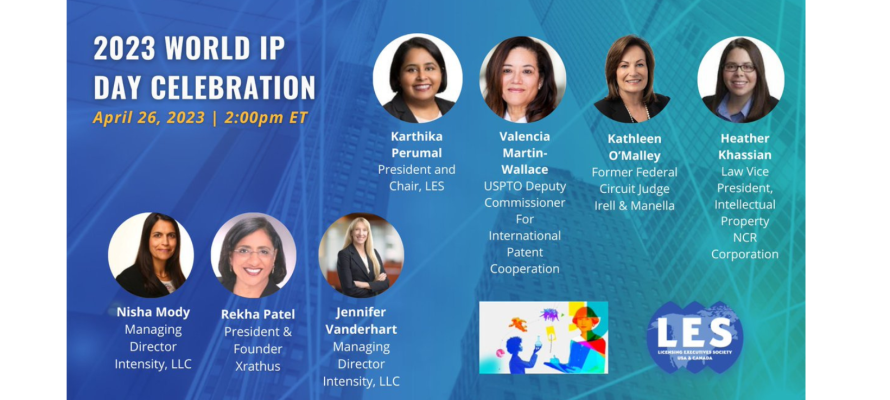 World Intellectual Property Day is April 26th and to celebrate the Licensing Executives Society (LES) is hosting a free webinar featuring the work of trailblazing women around the world and raising awareness about why it is so important to encourage more women to participate in the IP system. This is a free, virtual event from 2-3:30 PM EDT. This event will feature a wide variety of speakers including:
Valencia Martin-Wallace, USPTO Deputy Commissioner for International Patent Cooperation

Former Federal Circuit Judge Kathleen O'Malley, Irell & Manella

Heather Khassian, Law Vice President, Intellectual property at NCR Corporation

Nisha Mody, Managing Director at Intensity, LLC

Rekha Patel, President and Founder, Xrathus

Jennifer Vanderhart, Managing Director at Intensity, LLC
To learn more about this program or register, please visit the LES website.