Attend a Webinar on the Opportunity to License or Co-Develop a COVID-19 Therapeutic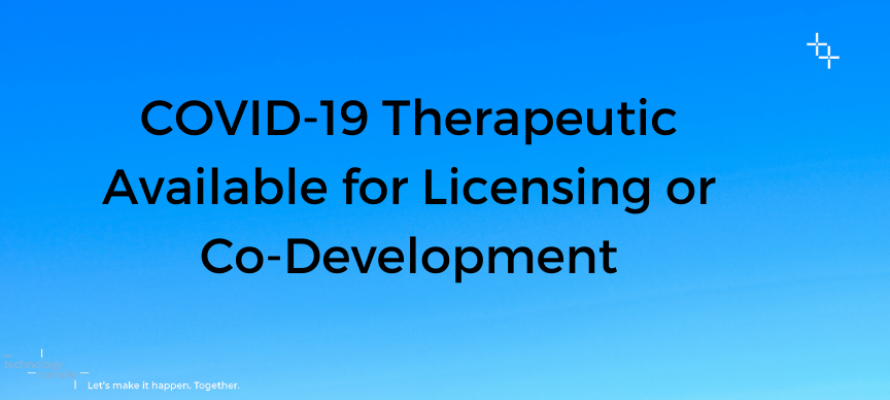 Join NCI for a webinar discussing the opportunity to license or co-develop a potential therapeutic treatment for COVID-19. SARS-CoV-2 infects the host via its spike (S) protein, which contains a receptor binding domain (RBD) that binds to an angiotensin converting enzyme 2 (ACE2) receptor on human cells to facilitate viral entry and infection. NCI's Dr. Mitchell Ho will speak on how his lab isolated three lead nanobodies, 7A3, 1B5, and 2F7, which have been found to be highly effective at blocking RBD-ACE2 binding interactions. This means that this nanobody panel has the potential to prevent the SARS-CoV-2 virus from binding to and entering host cells to cause a COVID-19 infection. Due to their small size and high stability, the nanobodies may be administered by an inhaler, making them ideal for respiratory infections such as COVID-19.
This technology has many commercial applications, including neutralizing nanobodies, nanobody-Fc fusion proteins as standard antibody therapy, antibody-drug conjugates (ADCs), immunotoxins, diagnostic reagents (in vivo virus imaging), and CARs (CAR T, NK, and macrophage).  This technology is pre-clinical and patent pending. If you would like to read more information, please view the abstract.
This is a great opportunity as there are very few therapeutics available that directly target the SARS-CoV-2 novel coronavirus. The webinar will take place Tuesday, September 28, 2021, at 11am. This virtual event is free, please click here to register. Attendees will have the chance to hear from the inventor, ask questions, and learn about the advantages of partnering with the NCI.