A Year in Review: What Was NIH Tech Transfer Up to in FY2020?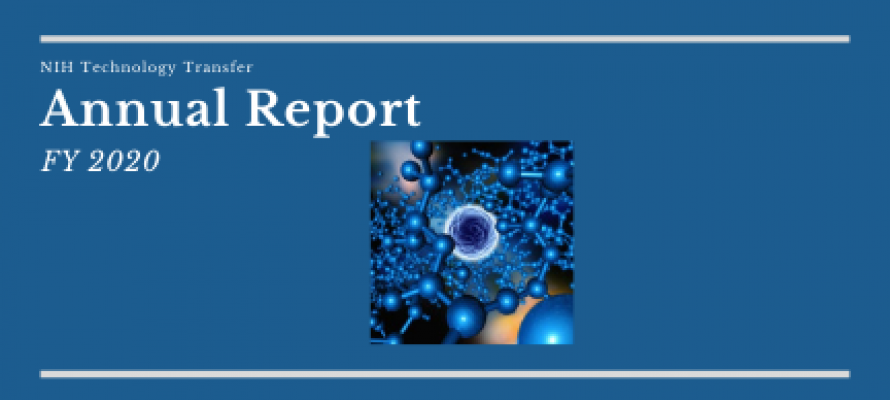 Curious what the NIH Tech Transfer Community accomplished in Fiscal Year (FY) 2020? Read the Annual Report and find out! This report details updates from the Institutes and Centers, an overview of FY2020's inventions and agreements, and an introduction from OTT's new director.
The report tells stories of everything from award winning work, such as NCI taking home a National FLC Excellence in Technology Transfer Award for their partnership with the Frederick National Lab, to innovative collaborations, such as NIAID, the CDC, and HHS cooperating to rapidly share SARS-CoV-2 virus specimens and materials. 2020 was an unexpected year, but the NIH Tech Transfer Community was able to accomplish an impressive amount of work both related and unrelated to the COIVD-19 pandemic. Please take time to read through the NIH Tech Transfer Annual Report and appreciate all that was achieved.